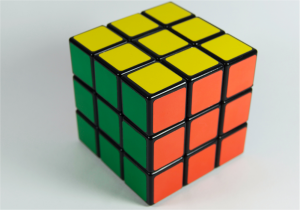 Everything rises and falls on the quality of leadership: As John C. Maxwell popularly said, "everything rises and falls on leadership" and this pandemic has shown that we are the sum of the collective average of our elected leaders. The decision of these few has trickles down to the least in society and sad when certain states are blessed with the misfortune of grossly incompetent leaders.
While a few governors have risen to the ovation, Covid-19 has further revealed our publicly known lack of empathy and commonsensical approach to leadership across state to federal level.
The need for indigenous solutions to our problems: Time was all that was needed to test validated the poorly thought-through lockdown which has proven to be badly suited for low-income countries like Nigeria. Throwing a blanket lockdown, without other measures to keep the wheels of the economy going was always going to result into a recession in the least. The pandemic, if anything has showed that Nigeria can't afford neither the luxury of social palliatives not the cost of blindly following Western inspired solutions without a unique adaption to suit the African context – will only lead to a state of anarchy. Going forward we must be captain of our own ships and craft solutions that have the interest of the average Nigerian at heart.
We need to create a national database: Nigeria is such a classic paradox. Nigerians over the course of their lives fill endless amount of biodata forms ranging from BVN, NIMC, Driver License, National ID etc., yet the nation cannot boast of a single centralized national database.
This was the primary reason why the Nigerian Centre for Disease Control (NCDC) initially struggled with contact tracing for passengers who came into the country in late February. Hopefully, we have all learnt the lessons that we can't approach serious national development without the existence of an updated & centralized national database and will do the needful immediately this pandemic blows over.
Most Nigerians are a disaster away from poverty: As shown in the early weeks of the lockdown, most Nigerians are a national disaster away from poverty. With more than 82 million Nigerians live on less than $1 per day, 40% of people live in poverty (NBS), GDP per capita of $2028 (WBG), and Gross Savings Rate (% of GDP) of 20% (WBG), I've come to the grim realization that most Nigerians really don't have savings and with the occurrence of one of life's uncertainties, millions will be pushed further down the poverty line.
The Nigerian healthcare needs urgent revamp. It was shocking to find out when the Secretary to the Government of the Federation, Boss Mustapha claiming to be ignorant of the state of comatose and dilapidation of our national healthcare infrastructure. More shocking when another Federal Minister of Labor and Employment, Dr Chris Ngige claiming we Nigeria does not have a lack of medical personnel and doctors are free to leave Nigeria in search of greener pastures.
This only shows how wide the gap in daily realities between Nigerian leaders and citizens. Every single administration since 1999 has spent billions in healthcare with none able to solve our national health care problem. The pandemic and the sad demise of Nigerian Chief of Staff has shown that the national healthcare infrastructure we refuse to improve today may be the determinant between life and death for so many Nigerians.
The future of work is no longer a distant or Western agenda: Over the years, organizations in Nigeria have approached the idea of the Future of Work as some far away concept that Nigeria workplace is immune to, at best organizing colorful events and flamboyant dressed speakers to speak on the topic without any tangible plan strategy or execution.
The pandemic has made a humbling experience for corporates, showing clearly that we need to start rethinking how we work, and start transitioning into a workplace with more twenty-first century-ish job roles. With technology giants – Twitter, Facebook and Spotify all rolling out Work From Home (WFH) plans for their employees, the onus now falls on corporations in Nigeria to begin tinkering with innovation ideas for a more flexible work environment.
The need for business especially MSMEs to rethink their business model: If businesses are ever going to remain in existence and profitable, they will have to make modifications to their business model and operations due to the disruptions caused by the pandemic. Adapt or die ought to be the mantra for all small business across Nigeria. So far, M/SMEs have been the worst hit by this pandemic and with no federal bailout in sight, it shows more than ever than these firms need to quickly rework their business model to fit today's grim realities.
The concept of digital transformation, shared spaces and Work From Home is one that can greatly help in reducing overhead and other operating expenses for these startups.