Going forward, every last week of each month I'll share a brief report on the month's learnings and development. This monthly review will contain updates around personal and professional development, travels and any other random stuff that happened in between.
WORK:
This month, there were quite a number of moving parts, fire-fighting and more importantly progress. I'm really proud of the team and super excited about the products we are building. That's all I can say about work, as it's pretty too soon to share.
Sometime in future, I should be able to publicly share updates as things progress. Till then, it's back to building silently.
BOOKS:
Earlier in the month, I'd published my 2022 Reading List – 33 of them. This month, I have been able to surpass my monthly target by 67%. In total, I read 5 books – 15% of the year's target.
Fatherhood – Derek Prince
Be the Brand: The Ultimate Guide to Building Your Personal Brand – James Marcoux
Buy Now, Pay Later: The Extraordinary Story of Afterpay – James Eyers
The PayPal Wars: Battles with eBay, the Media, the Mafia and the rest of Planet Earth – Eric M. Jackson
The Game Changers: Proven Strategic Steps To Get Ahead and Stay on Top of Your Game – Niyi Adesanya
Book of the month: THE PAYPAL WARS – Eric M. Jackson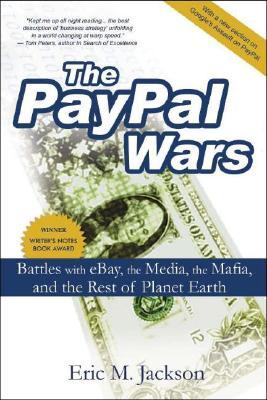 I really enjoyed reading this book and found it enthralling. I loved how simple and colourful Eric write. Particularly, getting to read the behind the scenes challenges, successes, epic failures, fears and achievements of PayPal from the idea stage to exist was really interesting. One thing that particularly stood out for me was how regulation always appears to be the biggest threat to startups – compared to a poor product or low customer acquisition. For whatever reasons best known to government and regulators, they appear to be willfully ignorant and try so hard to stifle innovation through policies and regulations. I saw this also in Afrterpay's story. Refreshing to know that politicians – whether in San Fransico, Melbourne or Alausa – are all the same.
Also, I found it so typical how critical the media is in the overall success of any startup. Although, it tends to be a love and hate relationship.
Conclusively, I'm not surprised that the founding team of PayPal – the PayPal Mafia – would, post-PayPal, all go ahead and make a tremendous impact in the world; once you become an entrepreneur, there's no turning back.
ONLINE COURSE:
This month, I started Wharton's Fintech: Foundations & Applications of Financial Technology Specialization Program. So far, I've completed 50% of the entire program.
INVESTMENT:
I applied and joined two syndicate funds. I intend to diversify my portfolio and invest in high-risk assets and as such started training with a professional academy on forex/crypto. A few of my friends are raising rounds for their startups; I went through 4 really detailed and well-thought-through decks and might invest. (Should share updates on this in future.)
Speaking of which, who has around ₦10million which you are not using urgently, I've got some exciting projects that might interest you. ROI is really competitive.
Travels:
Sadly, I got so overwhelmed with work that I was unable to travel in January. Oh! wait a minute, I visited Akute (x3) this month. That should count, right?
Some of the biggest lessons I learned in January are;
Keep builidng.
Discipline is how you win at life.
Start your day way earlier – you'll cover more that way.
True, physical exercise profits little – but profits nonetheless.
The rarest of all human qualities is consistency, closely followed by integrity.
(NG) Twitter is still a weird and sometimes vain place.
The biggest failure this month has to be me procrastinating on seeing Spiderman – No Way Home. I need to fix that this weekend.
See you all next week!