First, I know I have been away for quite a long time and there are tons of cobwebs littered around this blog. It has been a long time since I last wrote here. I'm still battling indiscipline or somewhat laziness. I just can't sit to pen down my thought and share them here.
Fascinatingly, I've got tons of short pieces littered daily on my WhatsApp status – there's something rather sticky about that app that allows me to share more consistently and with much ease. Could it be its instant feedback loop (views & replies) or just ease of use – with a button I get to publish effortlessly? Unlike my blog, where I get to edit, proofread and then upload online. Ish. Now, you see why you can't blame me. I'm just a lazy writer.
2021! What a year! If I were to describe this year in a single word, it has to be – wild. Bloody wild! I like to think it came with a lot of introspective moments, long stretches, disappointments and most importantly, growth – all around. I got a few firsts – solo angel investment, first interview (and rejections) at my favourite firms; you'll find out which shortly.
This year alone, I got to interview at 10+ global firms and I'll like to share my experience; the best, worse and horrible ones. No filter!
However, before I went ahead, let me quickly say that these are my personal experiences and are in no place a judgement targeted at this institution. Having said that, let's get straight it:
Sometime in Q2, I had a lightbulb moment and it dawned on me how much more I could be doing in my career. I badly craved that drive to build. I just wanted to solve or be part of a team that was solving one of the world's most complex problems. My current employer was solving a major problem, but I somewhat outgrew it and I needed something way more challenging. Right in the midst of such discomfort, I made a list of companies that I assumed if I got in, would provide the platform to do many complex tasks. I made a long list of my interests and narrowed them to 3 – (angel) investment, technology & strategy (as per the ultra-compulsive planner that I am.)
After narrowing my interests, I decided I was going to apply to only the top firms – again, assuming they would be solving some of the world's most exciting & complex problems – more so, have a pool of exceptional talents in their employ. I've got a bias for working with virtuoso teams, and this faux theory that; there's a somewhat positive correlation between highly competitive interview process(es) with both world-class talent and global companies.
I can still vividly recall how many applications I wrote, more so, the number of interviews I had. Nonetheless, for the sake of this article, I'll share the names of the top 10 I got considered & interviewed at; my favourite 3 and my least favourite 3, then we call it a wrap. Alright?
In no specific order, the top 10 interviews in 2021 for me were;
McKinsey (Lagos): Junior Associate
Uber HQ (San Francisco): Product Operations Manager
Stripe HQ (Dublin): SME Operations
Bain (Helsinki): Consultant
Chipper Cash (Remote): Business Operations Project Manager
Yandex (Remote): Expansion Lead, Africa
DiDi (Nigeria): Senior Operations Manager
LoftyInc Capital (Remote): Chief of Staff
Bolt HQ (Tallinn): Global Excellence Lead, Expanson Specialist
TradeDepot (Nigeria): City Launcher
The top 3 favourites for me were;
Let me start with a confession; my name is Iyanu and I have a huge crush on McKinsey – all thanks to Acha Leke. You see, it all began many many moons back, right before graduating university, I had developed this insane career path that would start with bagging my Masters & PhD (in Econ or Policy or international Development) then proceed to join The World Bank through the Young Professional Fellow, grow through the ranks to a senior role, only quit to join McKinsey as a senior hire and become a Partner.
Errm, let's just say I've learnt first-hand that things don't always work out exactly as you planned.
Sometime in 2020, I applied for a role at McKinsey, I didn't even get considered, however, I got an exclusive invite to join Keep-In-Touch Program. Apparently, it is an invite-only community that provides a select few candidates with information about McKinsey, its people and work. You get invites to attend private webinars that give you a glimpse into the firm and let you meet experts around the world. You'll also receive regular email newsletters highlighting different parts of McKinsey and updates on open roles. So, don't blame me for getting overly stuck on the idea of joining the company.
Earlier in the year, I decided to give it another try. Although, this time, I wasn't really expecting to get considered heck, no harm trying. I applied for both Business Analyst and Junior Associate roles. A few weeks later, to my pleasant surprise, I got rejected mail for the Business Analyst role only to get "Congratulations" for the JA application?
How? There must have been a mix-up. I went ahead and completed the Imbellus test – which I thoroughly enjoyed working on. Next, it was the infamous case interview, which in my opinion remains one of the most challenging interviews prep ever. The primary reasons why candidates do not perform well in cases interview, as I have come to experience first-hand has more to do with fear, closely followed by the lack of (intelligent) preparation.
I did not meet with my assigned McKinsey Case Coach, but I leveraged on my very close network of super-supportive friends – Ore and Aileen – both of who had applied to McKinsey some years back. Practising cases was the best part of the entire process. I literally grew in my approach to solving problems and answering business cases
Immediately after my rigorous case interview prep, I was able to use the knowledge acquired from my long hours of study to help my friend to design a strategy to grow revenue and improve general business operations for his startup.
My interview was on a Friday; mid-way through, regardless of the outcome, I just knew McKinsey is a place I really wanted to be. All 3 Partners that interviewed me were exceptionally nice and intelligent. The cases? I ate them! No cap! My favourite has to be the third one, a public-sector case – it tested the limit of my problem-solving and ability to think on my feet. (Lol, I didn't practice any PSA case)
Finally, the following Monday morning, after one of the longest weekends of my entire life waiting for a response, I got a call from an Engagement Manager in SA. She was really professional and thoughtful. She shared with me feedback on my interview the previous week, itemized a few areas where I needed to get better; Communication (apparently, I speak super-fast, a trait I found out is not too great for consultant) and a need to better structure my cases.
Overall, she said the interviewers were really impressed with me, much so that I should re-apply in 6 months, as against the usual 18-month timeline for unsuccessful candidates.
In retrospect, I'm thankful I had the opportunity to have interviewed at McKinsey and although unsuccessful, this experience has served me well. Definitely, this wouldn't be the last time – I'll try again later in future, most certainly.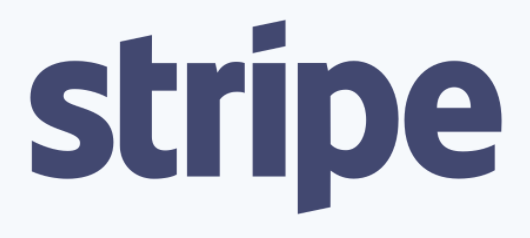 This all started when my friend visited Nigeria from Ireland briefly in February. Then goes ahead, telling me how I was rotting away in Ikeja and how he thinks I'll do well working with a top tech company in Dublin. Lol. That "compliment" stuck with me and that's how I decided, a few nights later to apply for a role in a top tech company in Ireland. Having followed Patrick Collison for a while and being my model and inspiration, this had a slight impact on me choosing to apply for a role at Stripe – it was an Operations role.
To my greatest astonishment, a few days after, I get a mail from the recruiter. We had our first chat which went really smoothly; followed by the test, which I enjoyed solving. I submitted it and some days after. I got a mail that I made It to the next round, which would be a call with the Operations team lead.
The next round of interviews went so well that I honestly thought it was a done deal from there – that I got the role. Only for me to get a mail, stating that they had to go with someone with better qualification.
I really wanted this job so badly, that it badly affected me when I didn't. I learnt a valuable lesson from this experience; until you get an offer letter, you don't have the job. So, keep your emotions and excitement in check. It will save you from getting hurt in the situation that you don't get the job. The lesson will later serve me well as I continued with my job applications and future interviews.
This application has a special place in my heart. This is because of how it went generally. It was straight to the point. No BS.
It all started when I saw Idris tweet this job opening and would later read the job description. It was quite an unusual one, to say the least. You could tell it wasn't business as usual. There was something about the JD, how articulate and clear-cut the language sounded piqued my interest.
It wouldn't be until 12 hours before the deadline that I finally decided to send in my application. Thankfully, I made it just before the deadline mark. The application was simple – write a cover letter telling why you were the yin to his yang. Yeah, sounds really unorthodox but heck, that was the kind of environment I wanted- a place for scrappy misfits. Long story short, I got shortlisted from the long pool of applicants and got to interview with the principal himself – Idris.
A quick back-story, I had started nurturing interests along the lines of venture capital and I wanted to join the venture industry. "This must be my way in", I assumed. I get to work directly with one of the continent greatest Angel, get my head down and learn the ropes while getting paid at it. What could have been any better?
Interestingly, Idris was very honest and later shared feedback with me that he doesn't think he has what I was looking for and doesn't think the role would be perfect for me. He was kind enough to share my resume within his network
Although I'm yet to meet Idris in person, he has been greatly influential in the direction my career has taken, and I remain eternally grateful to him. His honesty, integrity, willingness to help and kindness towards me – a total stranger – was the biggest takeaway from the entire interview process.
Now, to the not-too great experiences; The top 3 least favourite for me was;
A company
Another company
The last company
I would be careful enough to share my experience and briefly state why these companies were my worst experiences, and why I don't think I will like to work with them, at least for the foreseeable future.
A company:
During the lockdown last year, I had read this book which was about this particular company. I liked how the company was innovative and daring. I somewhat wanted a slice of the action, to help build products and help make a difference.
I applied for the role at the company, got shortlisted and scheduled the first-round interview with the recruiter – only to get ghosted. First, it was a network-related issue, next he says he was running late and couldn't call. Long story short, he never did. No mail explaining what happened – not even a reply to my mail. Well, for whatever reason, I'm still uncertain as to why I never got the call or response. Regardless, I do not see myself joining or working with this particular company anytime soon.
Another company:
So, I don't know what it is about these companies. Another company reached out to me via a recruiter on LinkedIn. Apparently, I aced the entire interview, all 4 rounds of the interview – and somewhat exceeded the recruitment team's expectation. At least that's what the recruiter told me. I was told that I was being considered for a much senior role as against the role I got considered for. Its been 5 months after completing the interviews, still no offer or response. No feedback. Nothing. Interestingly, to date, the recruiter says they're still having internal discussions and will communicate when they make a decision. Okay.
Last company:
First, congratulations to the team! They just raised a huge VC round to scale operations. That said, this has to be my worst experience. A friend of mine recommended me for a senior role but for whatever reason best known to them, they insisted on interviewing me for a different role – a much lesser role. Fortunately, I aced the interview and test, even when completed on very short notice and under duress.
A few days after my test, I get a call from the recruiter that if I would be interested in the different role (the initial role my friend had referred me for.) I should have said no but I didn't want to burn the bridge. I accepted it and it turned out to be the wrong decision.
The interview was horrible, to say the least. There was this particular individual amongst the two-man panel that interviewed me, he was so condescending and cocky. There is no way I would have accepted to work with such a despicable fellow, even if I had gotten the job. The way he spoke to me was so disrespectful and wouldn't even give me sufficient time to respond to his questions.
Overall, it was a highly unprofessional interview from start to finish. I would later get a mail from the recruiter that the panel didn't think I was a perfect fit and they wouldn't be going ahead with the interview process. Lol. Good radiance.
Conclusively, I am thankful for all of these experiences. Although I got rejected severally, I was able to pick up a few lessons and constructive feedback along the way, which ultimately made me a much better candidate for subsequent interviews.
Interviewing for a job requires a different set of skills which I think candidates ought to gain mastery. Sadly, mine came at the expense of several rejections. Nonetheless, we move.