For a while now I have done a fantastic job on procrastinating about publishing a post, and quite frankly, I don't think this is due to a lack of topic – I've got a draft of topics carefully written for at least every day for the next 1 month. It must be laziness then! I generally feel overwhelmed with the idea of writing which creates a paralyzing effect.
So then, I'll start with writing this in bit. Here I am at 02;11 Wed 29 Jul, 2020 starting this piece. (You'll know when it eventually gets published)
Interestingly, I will not pick of out the likely 31 different topics I have carefully written. On the contrary, I will like to share something my fellow procrastinators will find very relatable.
Ever wanted to learn a new skill, language or just do something – anything? You know how much difference achieving this particular thing would make for both your life and career, yet for whatever reason(s) you just don't/can't do it – right? This was me for the last 6 years – wanting to learn a new language.
Every single year from 2014, I had set a goal to learn a new language – which was mostly French – but like clockwork, I failed by December 31st every other year without learning a single word. This year, like previous ones, I had set out with the same goal – be proficient in French language.
By May this year, I was already on the same path as previous years – not learning anything, until something snapped. I remembered I had seen this particular Ted Talk where Simon Sinek spoke on "How Great Leaders Inspire Action", why and how companies that are hugely successful today leverage on a compelling "Why." You can see the video here.
That was it! I just figured it out. The reason I kept setting a goal to learn a foreign language and most assuredly always failed at it was because there wasn't a compelling why in the first place – something that would always motivate me not just to start but continue.
Subsequently, I took out some time reflecting. What exactly will I make my "Why?". There and then, I recalled that I had once travelled across 3 West African countries by road. They were all Francophone nations and communication was a slight barrier. In addition, I have always had a thing for tech, startups, development and innovation, and could go on for hours talking about it. There it was! My WHY!
What if I spent the next 12 months learning French so by the 13th month I'll request a 2-week vacation at work, travel to a Francophone African country of my choice (preferably Senegal) and connect with the tech community there, speaking mainly in French.
I went straight to work, researched the best language learning app that would better suit my learning habit, preference and work schedule. I chose Duolingo. Perfect.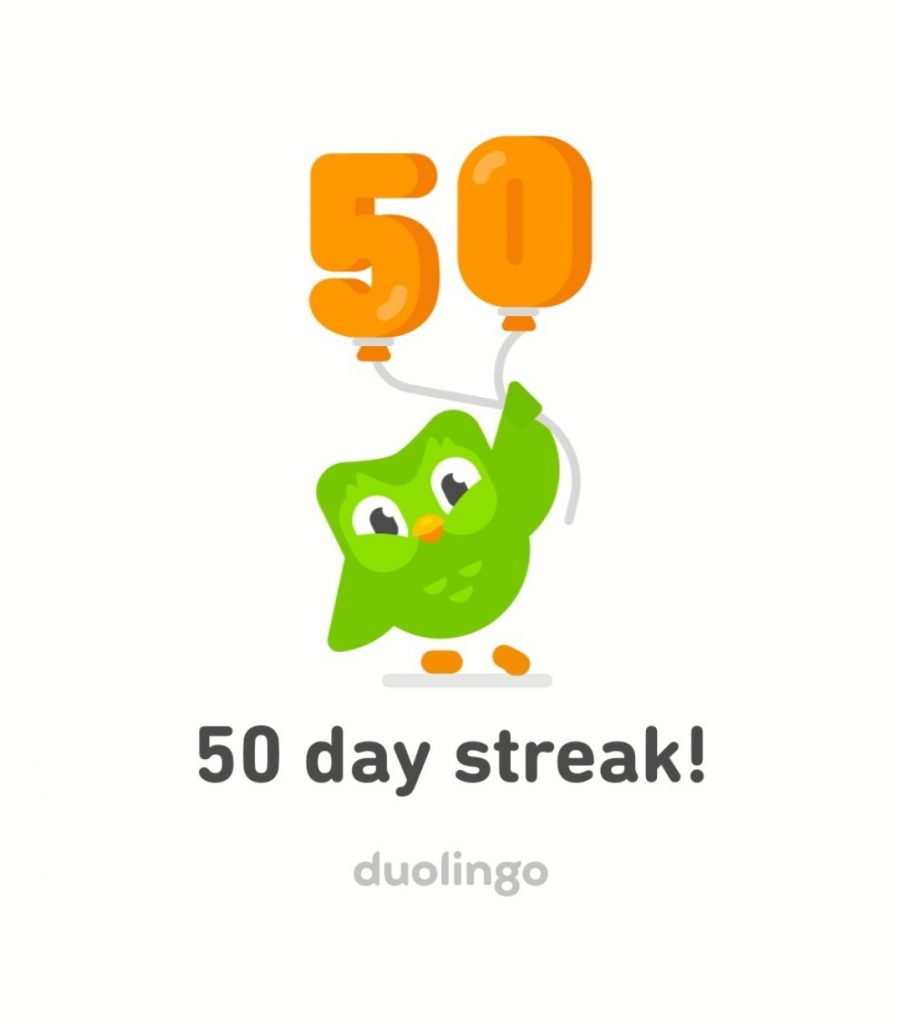 Sometime last week, I hit my 50-day streak of learning on the app. Small feat but huge nonetheless, coming for a 6-year long procrastination streak. Not bad
I will share more in future on how I hack this and hopefully, write my first full post in French.